User experience (UX) design is the process design teams use to create products that provide meaningful and relevant experiences to users. UX design involves
What is User Experience (UX) Design
User experience (UX) design is the process design teams use to create products that provide meaningful and relevant experiences to users. UX design involves the design of the entire process of acquiring and integrating the product, including aspects of branding, design, usability and function.
Designing an experience includes not only making the software easy to use but also designing the other experiences related to the product, for example, the marketing campaign, the packaging and after-sales support. Most importantly, UX design is concerned with delivering solutions that address pain points and needs. After all, no one will use a product that serves no purpose.
What UX Designers Do Goes Beyond UI Design
"User Experience Design" is often used interchangeably with terms such as "User Interface Design" and "Usability." However, while usability and user interface (UI) design are important aspects of UX design, they are subsets of it.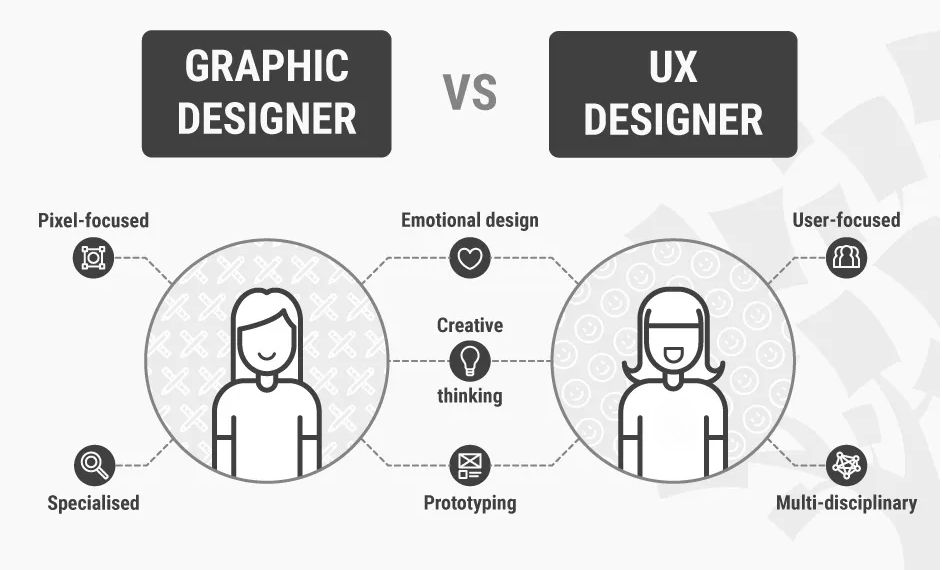 A UX designer is concerned with the entire process of acquiring and integrating a product, including aspects of branding, design, usability and function. It's a story that begins before the device is even in the user's hands.
Products that provide a great user experience (e.g., the iPhone) are thus designed with the product's consumption or use in mind and the entire process of acquiring, owning and even troubleshooting it. Similarly, UX designers don't just focus on creating usable products; they concentrate on other aspects of the user experience, such as pleasure, efficiency and fun. Consequently, there is no single definition of a good user experience. Instead, a good user experience meets a particular user's needs in the specific context where they use the product.
UX Design—A Formal Definition
The International Organization for Standardization (ISO) defines user experience as:
We can break this definition into two parts:
A person's perceptions and responses.
The use of a product, system or service.
In user experience, designers do not have much control over a person's perceptions and responses—the first part of the definition. For example, they cannot control how someone feels, moves their fingers or controls their eyes as they use a product. However, designers can control how the product, system or service behaves and looks—the second part of the definition.
The simplest way to think about user experience design is as a verb and a noun. A UX designer designs (verb)—ideates, plans, changes—the things that affect the user experience (noun)—perceptions and responses to a system or service.
UX Designers Consider the Why, What, and How of Product Use
As a UX designer, you should consider the Why, What and How of product use. The Why involves the users' motivations for adopting a product, whether they relate to a task they wish to perform with it or to values and views that users associate with the ownership and use of the product. The What addresses the things people can do with a product—its functionality. Finally, the How relates to the design of functionality in an accessible and aesthetically pleasant way.
UX designers start with the Why before determining the What and then, finally, the How to create products that users can form meaningful experiences with. In software designs, you must ensure the product's "substance" comes through an existing device and offers a seamless, fluid experience.
UX Design is User-Centered
Since UX design encompasses the entire user journey, it's a multidisciplinary field–UX designers come from various backgrounds such as visual design, programming, psychology and interaction design. To design for human users also means working with a heightened scope regarding accessibility and accommodating many potential users' physical limitations, such as reading small text.
A UX designer's typical tasks vary but often include user research, creating personas, designing wireframes and interactive prototypes, and testing designs. These tasks can vary significantly from one organization to the next. Still, they always demand designers to be the users' advocates and keep their needs at the center of all design and development efforts. That's also why most UX designers work in some form of user-centered work process and keep channeling their best-informed efforts until they address all of the relevant issues and user needs optimally.
User-centered design is an iterative process where you take an understanding of the users and their context as a starting point for all design and development.